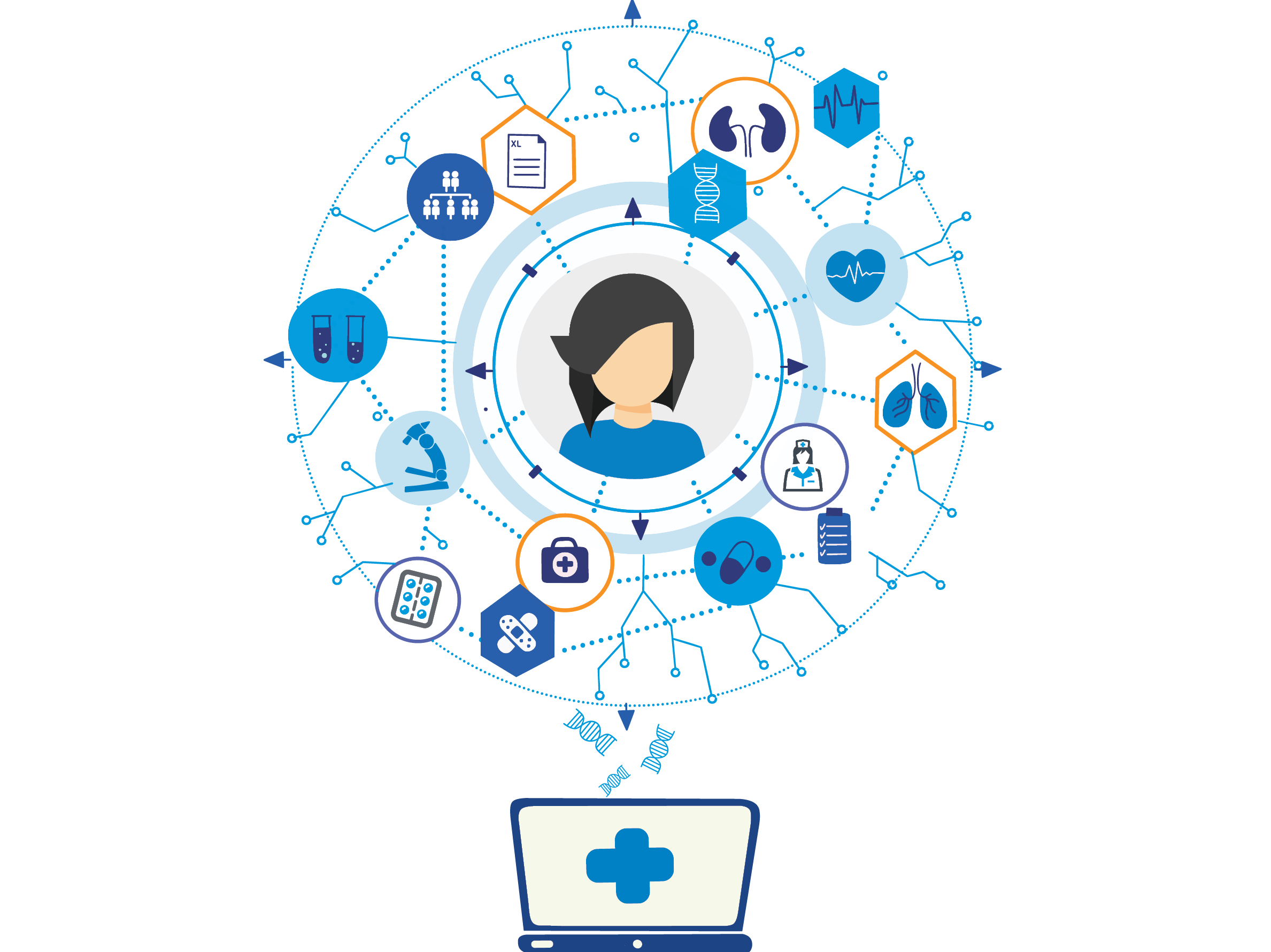 National approach to genomics information management
The Queensland Government, working collaboratively with other health jurisdictions and research groups, has delivered the first digital genomics blueprint, which will serve as a national framework to support the management of genomic information and the rapid and safe adoption of medical genomics.
The Blueprint was created as part of the National Approach to Genomics Information Management (NAGIM) project, led by Queensland Genomics in partnership with CSIRO.
Mr David Bunker, Executive Director of Queensland Genomics, said the NAGIM Blueprint will set the stage for health delivery services and researchers in Australia to align efforts to integrate genomics into the national health system, managing data in a person centric manner and ensuring privacy for people.
"The NAGIM project is an initiative that stemmed from The National Genomics Health Policy Framework and Implementation Plan, which was endorsed by the COAG Health Council in 2017," he said.
"The Implementation Plan outlined five strategic priorities for implementing genomic medicine, one of which was 'data'.
"The NAGIM Blueprint sets out a series of principles to guide decision-making on the responsible collection, storage, use and management of genomic data.
"The Blueprint will provide practical guidance on considerations for system implementers, so as they go forward, investments and implementations they choose will start to align."
Queensland Health and Queensland Genomics worked in consultation with federal, state and territory health agencies across Australia, as well as research and infrastructure groups and experts in Genomics and Data Management working with Australian Genomics and Melbourne Genomics.
The NAGIM Blueprint provides a strong focus on consumers, communities and especially on Aboriginal and Torres Strait Islander peoples, adopting the CARE Framework, and embedding this in principles based approach for implementers to consider.
"The NAGIM Project took a highly collaborative approach and engaged with over 180 stakeholders through workshops and individual consultations," Mr Bunker said.
"We set out to not only look at the mechanics of how data is stored or exchanged, but to understand that in the context of its use in the healthcare delivery and research settings.
"Issues of privacy, confidentiality and security were also considered, and subsequently consent and consumer choice."
The Health Chief Executives Forum, known then as the Australian Health Ministers' Advisory Council (AHMAC), commissioned Queensland Health in 2019 to develop a National Approach to Genomics Information Management.
Queensland Genomics would like to thank all our partners and stakeholders who have contributed to this project. Your time and expertise, as well as participation in various workshops was valued and appreciated.
The NAGIM Blueprint is available to the public and can be downloaded here.