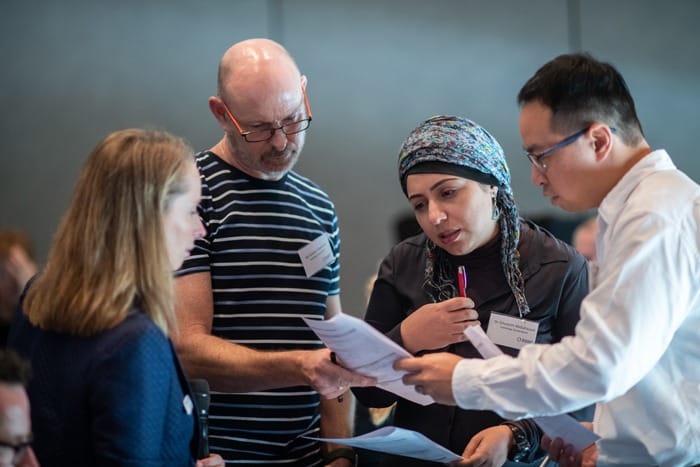 National Somatic Variant Curation Workshop – held March 2019
To further build core capabilities in genetic pathology within Queensland, Queensland Genomics partnered with Melbourne Genomics to deliver a two-day 'hands on' professional workshop on variant curation, with a focus on cancer genomics.
The workshop was attended by 63 participants who were clinicians, medical scientists and bioinformaticians working in cancer genomics.
Highlights of the workshop
Improve skills and knowledge in interpreting which somatic variants in the genome may be involved in a patient's cancer condition.
Gain an understanding of the different emphases involved in the curation of blood and solid cancer variants.
Learn about curating cancer variants for their importance in diagnosis, prognosis and therapy.
The workshop included a series of short lectures, practical hands-on variant curation exercises and clinical reporting tips.
Presenters:
Dr Natalie Thorne (clinical bioinformatics) Melbourne Genomics Health Alliance
Dr Ain Roesley (cancer variant curation) Peter MacCallum Cancer Centre
Dr Ella Thompson (molecular haematology) Peter MacCallum Cancer Centre