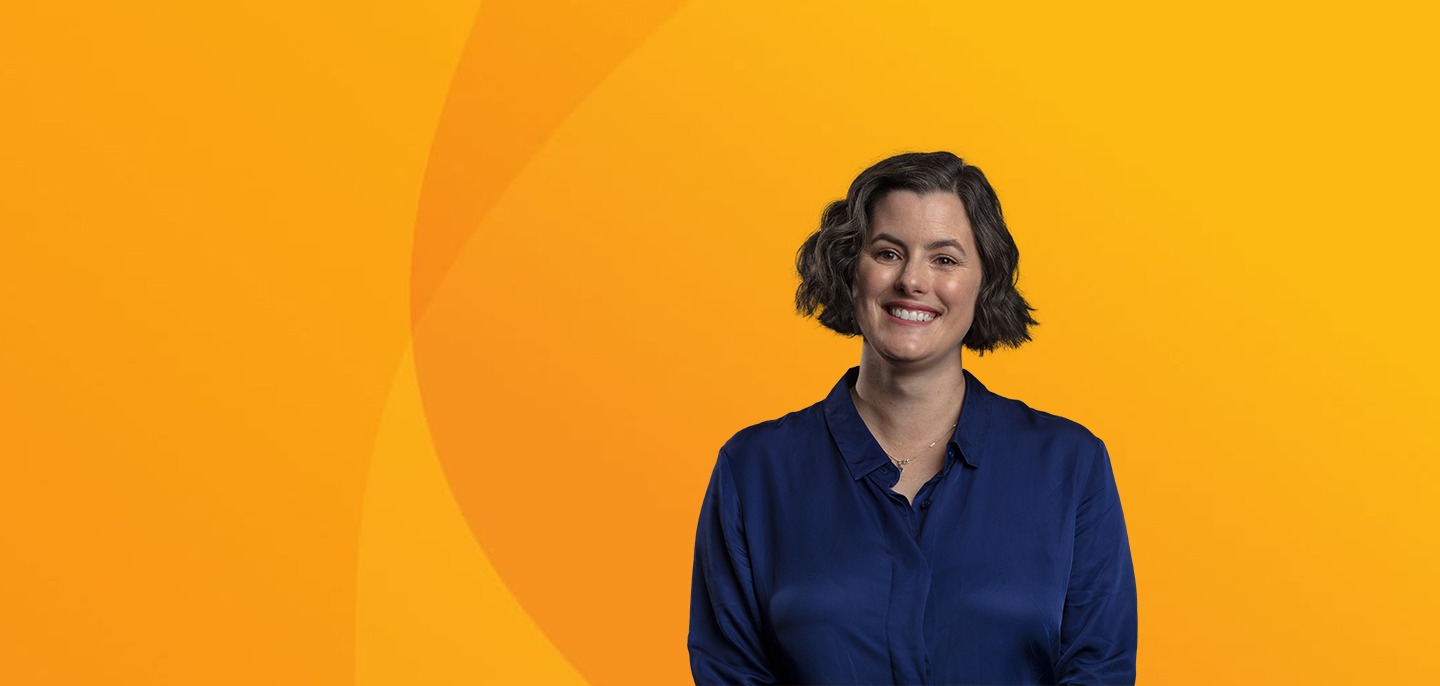 Dr Amy McCart Reed: excited to be a part of this change
Dr Amy McCart Reed is a Senior Research Fellow at the UQ Centre for Clinical Research and has been a driving force behind Queensland Genomics' Breast Cancer clinical project. After working in breast cancer research for the past 11 years, Amy's goal is to ensure genomics becomes part of the standard of care for breast cancer patients – and she is excited to be a part of this change.
What attracted you to working in science?
I was always curious as a child and interested in biology. For a while there I was going to be a botanist. I was always collecting things from outside and had a microscope from a young age. I always wanted to know how living things worked or why they sometimes didn't work.
What inspired you to pursue a career in cancer research?
I was always really interested in cancer. I could never understand how someone who looked completely fine on the outside was suddenly told they were sick – and then their health could just deteriorate from there. I could never reconcile that, so I just wanted to learn more and see if there was some way I could make a difference. Before moving into breast cancer research I worked on colorectal cancer in the UK for almost five years.
What do you think it would mean to breast cancer patients for genomics to be incorporated into standard of care?
In the conversations I've had with breast cancer patients and advocates, it's clear that more definitive testing would be welcomed, because there's still an element of uncertainty.
We do the best we can with what we currently have in terms of diagnostics. But because breast cancer is such a heterogeneous disease, what we don't have is clear outcomes for individual patients.
Broad numbers are used all the time and a patient just doesn't know what category they will fall into. We say 90% of breast cancer patients will survive five years beyond diagnosis – but they don't know if they are one of the 90% or if they will be one of the 10%. A more personalised outlook would be very welcomed.
The more we research the more we understand that no two breast cancers are the same – breast cancer is actually a lot of different diseases. If we can improve outcomes for even one patient that would be great.
It would be ideal if one day we could be in a position where we can target the right drug for a patient, so that any of the unwanted side effects they endure would be for the right reason.
What do you get up to when you're not in the office?
When I'm not in the office or in the lab, you'll probably find me running after my two children. I love spending time with my family and have two lovely girls, Violet (11) and Vivienne (8). I also love the outdoors – when I get the opportunity I love to go bushwalking.
Who has inspired you in your life and why?
The women in my family have definitely been an inspiration, their strength and determination has inspired me to challenge many barriers faced by women.
My grandmother became a single parent in the early 1960s but couldn't get a job anywhere in Brisbane. Never one to give up easily, she wrote a letter to the Courier Mail questioning how someone who had been in the women's air force, and who was trying to make a living for her family, was not able to get a job. Myer saw her letter in the paper and gave her a job – and she worked there for the next 30 years or so. I feel very privileged to be in a world where career choices for women are not anywhere as limited as they were for my mother and grandmother. I'm actually the first person in my family line to finish high school, let alone go to university and get a PhD.
In my career, Sunil Lakhani has been an amazing mentor and taught me a lot. I have mostly appreciated his 'big picture perspective' as he brings knowledge and an understanding of both the clinical and research areas to the work he does. When I started working in his group I swiftly realised that the clinical relevance of any scientific finding is what we are here to investigate – with the goal of benefiting patients now and in the future.
What are your thoughts on gender equality in science?
I am really passionate about gender balance in the workforce in general. I've been involved in the Athena Sage drive here at The University of Queensland to help address gender balance issues.
I'm also part of the career development committee at UQCCR as I think some of the issues of gender equality and career development are interrelated. Navigating the future can be daunting at times for researchers, especially if you are a woman.
As a woman who has taken time out of my career to have children and worked part-time for a period of time, I'm a living example that it doesn't have to mean you're out of the game. All you need is the right support, which I have definitely received while working in the Lakhani group at UQCCR.
Celebrating International Women's Day 2021